Pacto Syringe
We developed a compact syringe that lowers shipping cost, storage cost, and reduces the environmental impact of single use syringes.
Join our Newsletter to stay up to date on our progress
About the Pacto Syringe
40% Less Shipping Volume
Current pre-filled syringes are bulky and expensive, to transport, making them rare in resource constrained areas.
With the Pacto syringe, our design reduces the packaging footprint by 40%. This allows us to fit 7,000 more syringes on a pallet compared to current designs.
Shipping and Storage Savings
With our 40% smaller syringe design, we could take up to 14,000 fewer long haul trucks off the road each year.
Shipping and storage is expensive, and our Pacto syringe reduces cost at every step of the supply chain. We estimate Pacto syringes could save up to 56 million dollars annually.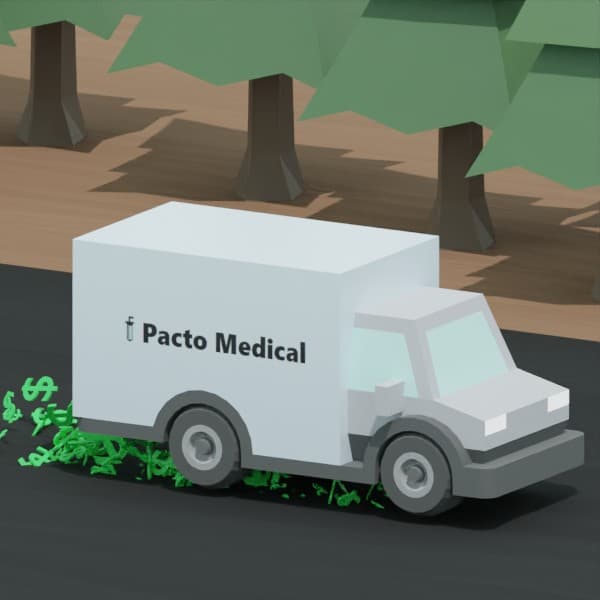 Environmental Impact
Our smaller syringe design means less shipping containers used each year and reduces the environmental impact.
We estimate that 14,000 fewer containers would be needed each year with the Pacto syringe, which equates to 5,700 fewer tons of CO2 per year.
Contact Us
We welcome potential users, buyers, investors, and partners to reach out and connect with us. To do so, please use the form on the right and we will get back to you as soon as possible
Contact