The Story Behind Pacto Medical
March 26th, 2023
The pursuit of health equity in this highly unequal, inequitable, and unfair world has guided my career path and education journey. This has included working in healthcare as an Emergency Medical Technician for over ten years, obtaining my Master of Public Health, and managing health programs in various low-resource settings with an NGO. It has also included my work to strengthen medical supply chains in a variety of countries, training as a medical logistician, and coordinating public health emergency responses with different levels of government.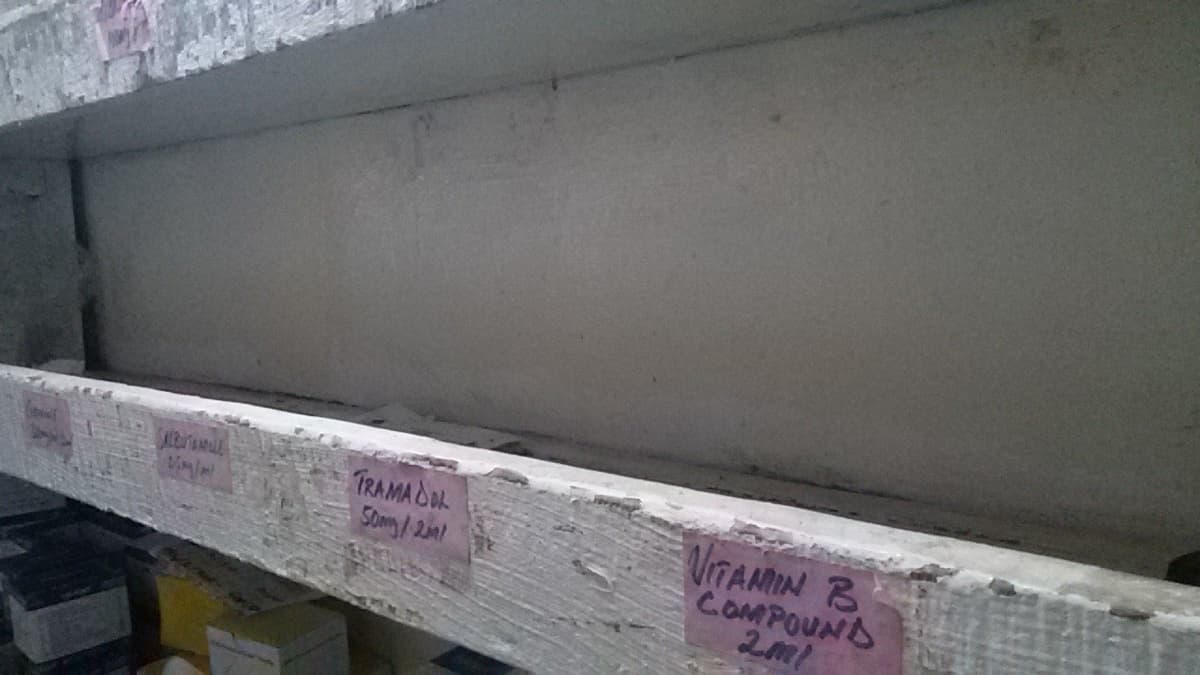 Empty shelves in a public hospital in Liberia - A stark reminder of the tangible impact of medical logistics challenges. Photo from Ian Speers
Through these different experiences, I witnessed and experienced the importance of having the right medical devices and supplies at the right place, at the right time, for the right price, and in the right quantity. While often overlooked and underappreciated, delivering on these five "rights" in medical logistics can make or break an emergency response, public health program, or clinical intervention. In the worst-case scenario, which is shockingly all too common around the world, a failure in delivering on any of those "rights" costs countless lives.
In the low-resource and remote settings where I have worked, these medical logistics challenges are compounded immensely. Small budgets, expensive transport, minimal space for storage and in transportation, long distances, and limited human resources to manage large shipments are all added challenges. Furthermore, because major companies and medical device and supply manufacturers are often less focused on these markets and further removed from these realities and challenges, many medical devices and supplies are ill-designed and not optimized for clinical and/or logistical use in these settings. Again, this convergence of issues and challenges puts the health, safety, and well-being of patients, providers, and communities a risk.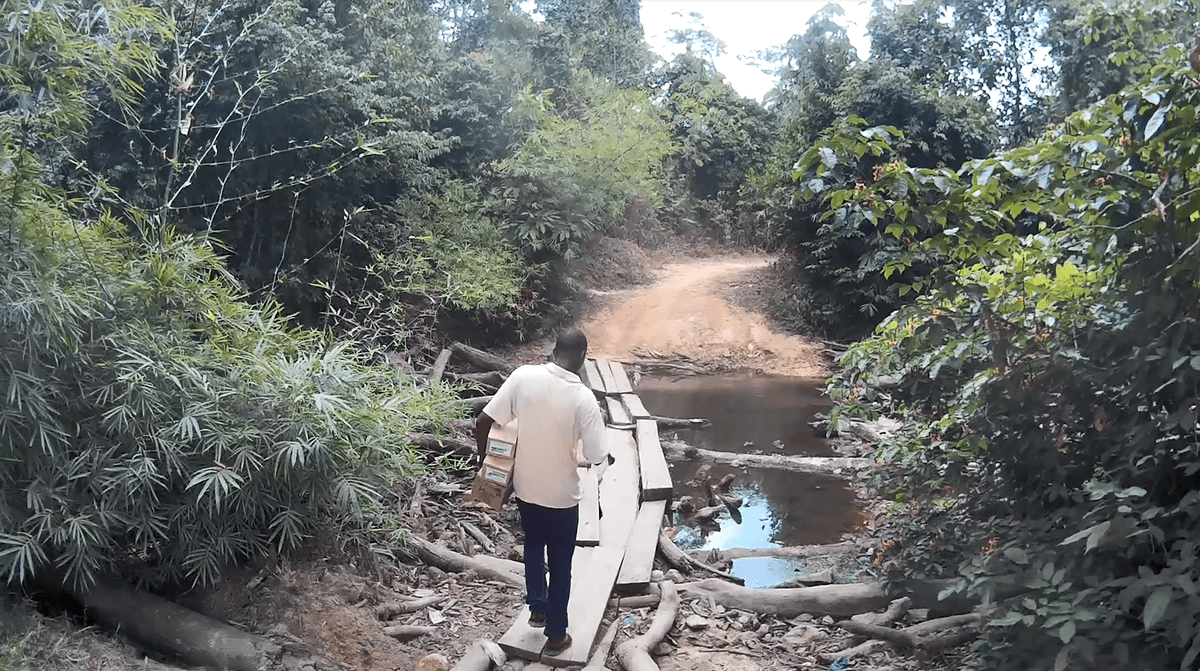 One of many long walks to rural health facilities in Liberia to deliver medical supplies. Photo from Ian Speers
Based on this, over the past ten years of clinical and management work, I had accumulated a long list of medical devices and supplies that were ill-designed for their users and the settings in which they are most needed. When I started grad school, I finally had the time to attack these challenges head-on with engineers. I recruited my long-term friend from undergrad, Robert Halvorsen, and he in turn recruited his friend and classmate from his Masters program, Ryan Stinebaugh. I truly could not be more grateful to have these two spectacular engineers and creative thinkers on board! They bring with them years of invaluable expertise and training in human-centered design, mechanical engineering, product design and management, business strategy, and entrepreneurship.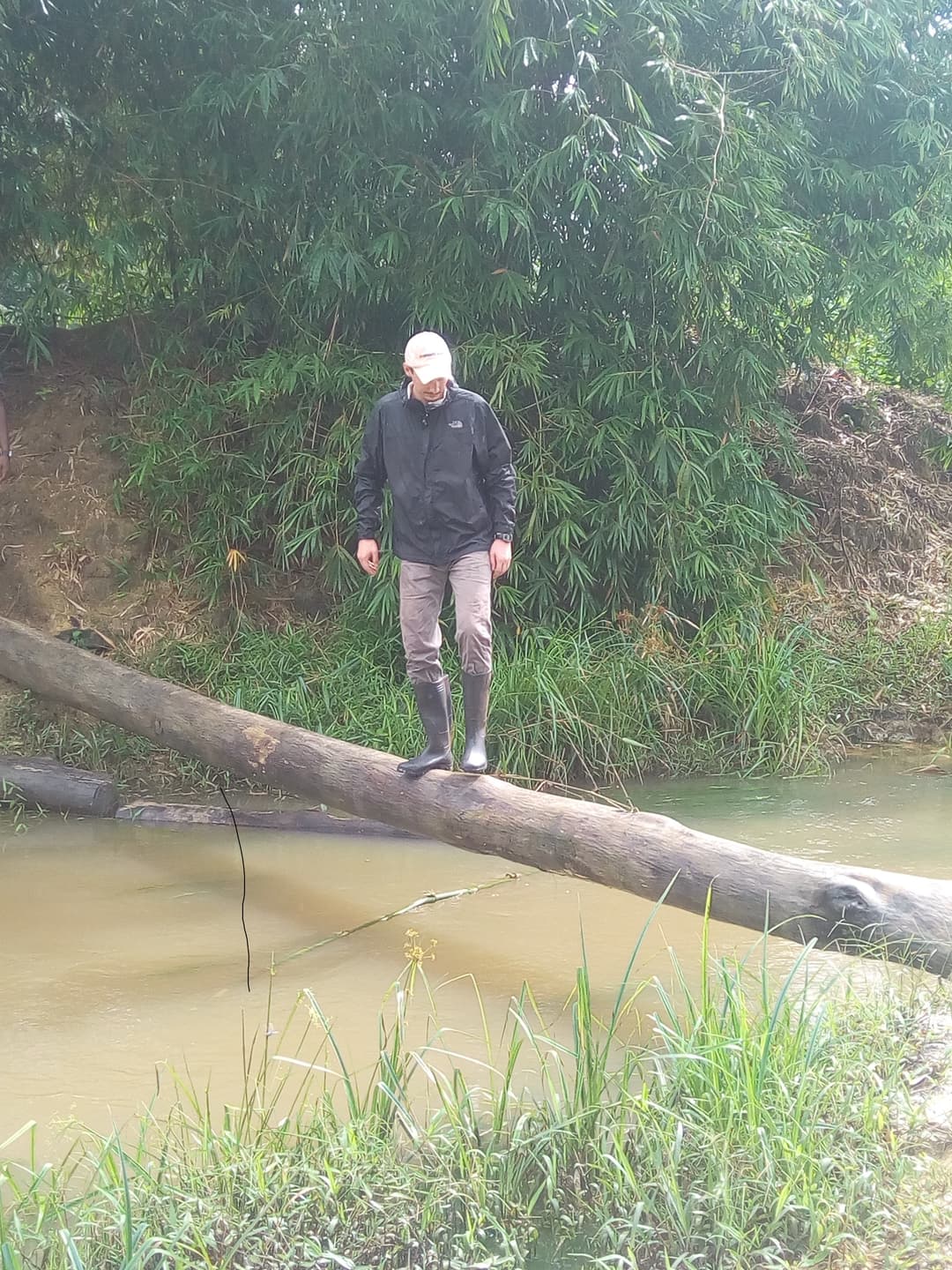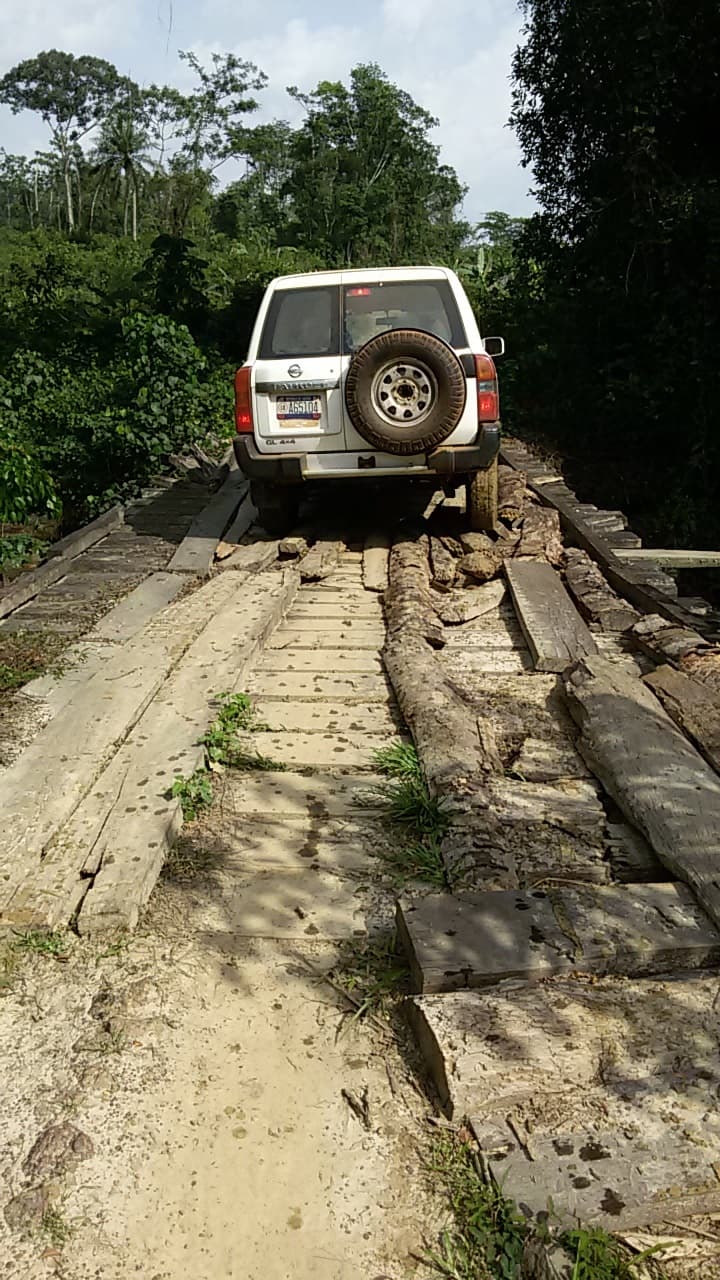 The reality of "last mile" delivery and logistical challenges in Liberia. Photos from Ian Speers
Together we have launched Pacto Medical with invaluable input and advice from countless clinicians, supply chain specialists, and medical device experts from around the world and especially from low-resource and remote settings. This is because we refuse to design or launch solutions or products in a vacuum away from the stakeholders and communities that our products seek to support and benefit. We are also very grateful for the support and funding we have received from the Harvard Innovation Labs and the Harvard T.H. Chan School of Public Health which has allowed our ideas to emerge into reality.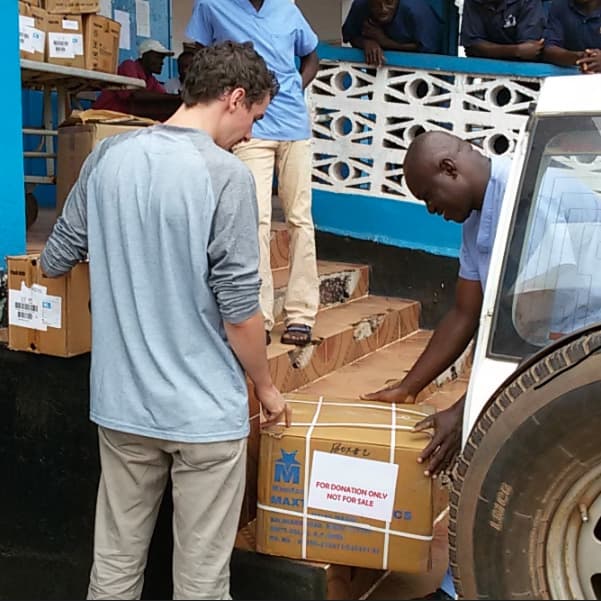 Ian discussing and learning from colleagues in Liberia about how important and impactful the design of and space that medical devices and supplies take up is to the end user. Photo from Ian Speers.
Our flagship patent-pending invention is a design for a compact pre-filled syringe. Though pre-filled syringes provide many clinical and public health benefits, switching away from vials and empty syringes to pre-filled syringes has led to fewer syringes fitting on pallets than before. This is because pre-filled syringes come fully extended and waste significant space during shipping and storage. The Pacto Syringe has a 40% smaller packaging footprint relative to traditional pre-filled syringes. Our design saves shipping costs, reduces environmental impact, and brings the safety and quality benefits of pre-filled syringes to more patients around the world.
We are thrilled to invite you to follow along via our LinkedIn page, website, and to subscribe to our newsletter via our website. If our mission, approach, and flagship product resonate with and excite you, we would love to hear from you on social media or via our contact us page on our website.